Top Neighborhoods in Kanab for Real Estate Investment
Posted by Karen Heet on Thursday, October 26, 2023 at 2:02:03 PM
By Karen Heet / October 26, 2023
Comment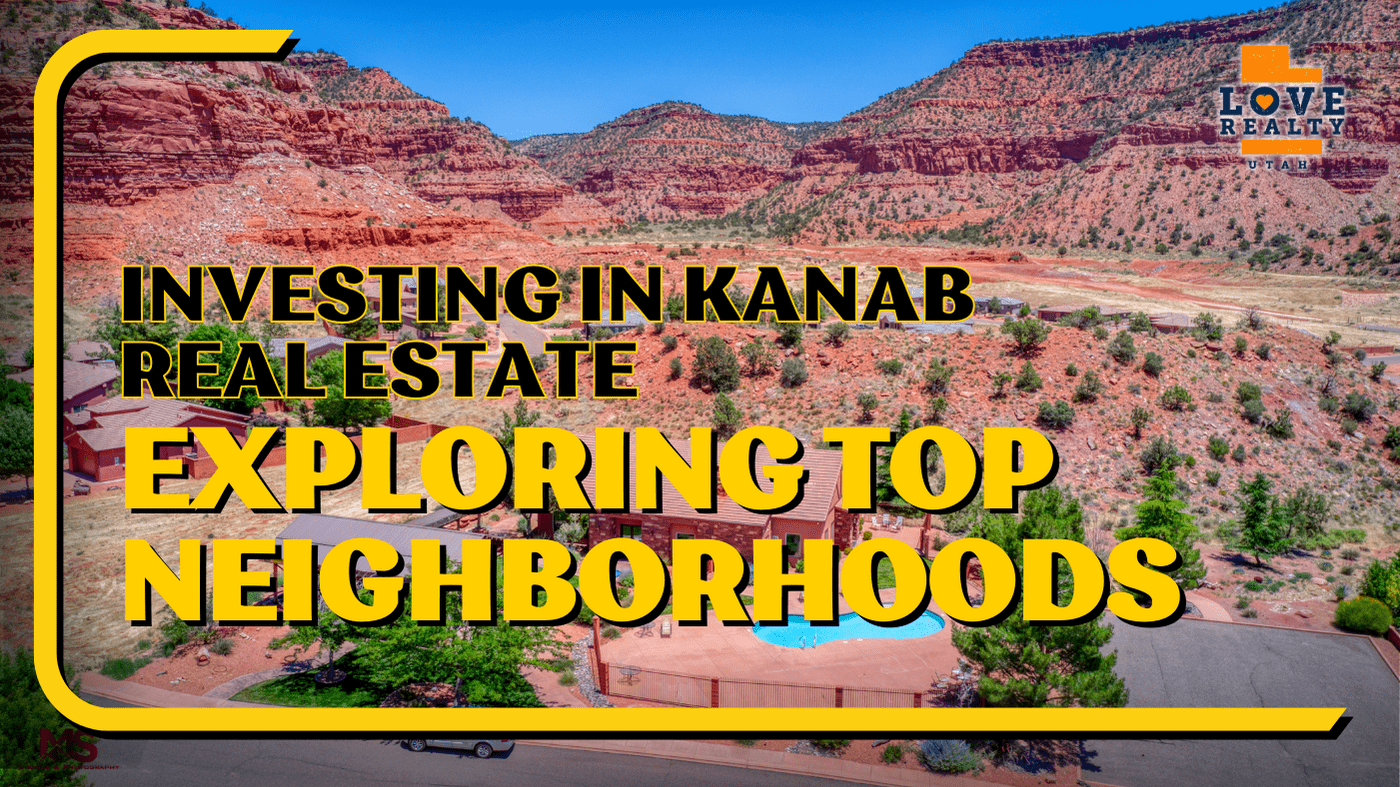 When it comes to real estate investment in Kanab, choosing the right neighborhood can make all the difference. Let's delve into the distinctive features of some of the top neighborhoods in this picturesque Utah town:
1. La Estancia: If you're in pursuit of upscale living with a touch of luxury, La Estancia is your destination. Situated in the heart of Kanab, this neighborhood boasts mesmerizing views of vermilion cliffs. The custom-designed interiors and modern amenities make it ideal for those seeking the finer things in life. With amenities such as indoor/outdoor pools, a Jacuzzi, and a state-of-the-art exercise room, La Estancia combines elegance with comfort.
2. Cedar Heights: For those yearning for a more spacious and rural setting, Cedar Heights offers larger lots and a relaxed atmosphere. This neighborhood appeals to individuals who value tranquility and room to breathe. If you're a nature enthusiast or simply want to escape the hustle and bustle, this might be your perfect retreat.
3. Kanab Creek Ranchos: If the idea of city living with easy access to amenities appeals to you, Kanab Creek Ranchos is worth considering. This neighborhood combines the convenience of town living with a serene residential ambiance. It's an excellent choice for families and anyone looking for a balanced lifestyle.
4. Johnson Canyon: Adventure seekers, take note. Johnson Canyon is your gateway to outdoor exploration. With hiking and recreational areas in close proximity, this neighborhood is designed for those who thrive on active living. If you crave adventure just beyond your doorstep, Johnson Canyon could be your next home.
5. Country Estates: If a well-maintained neighborhood and a strong sense of community are your priorities, Country Estates might be your perfect match. It offers a friendly and welcoming atmosphere, making it a great choice for families and individuals looking for a close-knit community.
Investing in Kanab real estate involves not just selecting a property but also choosing the lifestyle and surroundings that resonate with your preferences. Each neighborhood has its unique character, offering a diverse range of experiences. Whether you seek luxury, space, convenience, adventure, or community, Kanab has a neighborhood that suits your investment goals.
---
Stay tuned for in-depth profiles of these neighborhoods to assist you in navigating the Kanab real estate market effectively. Your ideal investment choice is just around the corner.
#KanabRealEstate #RealEstateInvestment #KanabNeighborhoods #PropertyInvestment #KanabCommunity
Ready to dive into Kanab Real Estate? Let's connect!