Our Let's Play A Game WINNER with Love Realty Utah! Meet Claudia and Zander!
Posted by Karen Heet on Friday, August 4, 2023 at 3:44:50 PM
By Karen Heet / August 4, 2023
Comment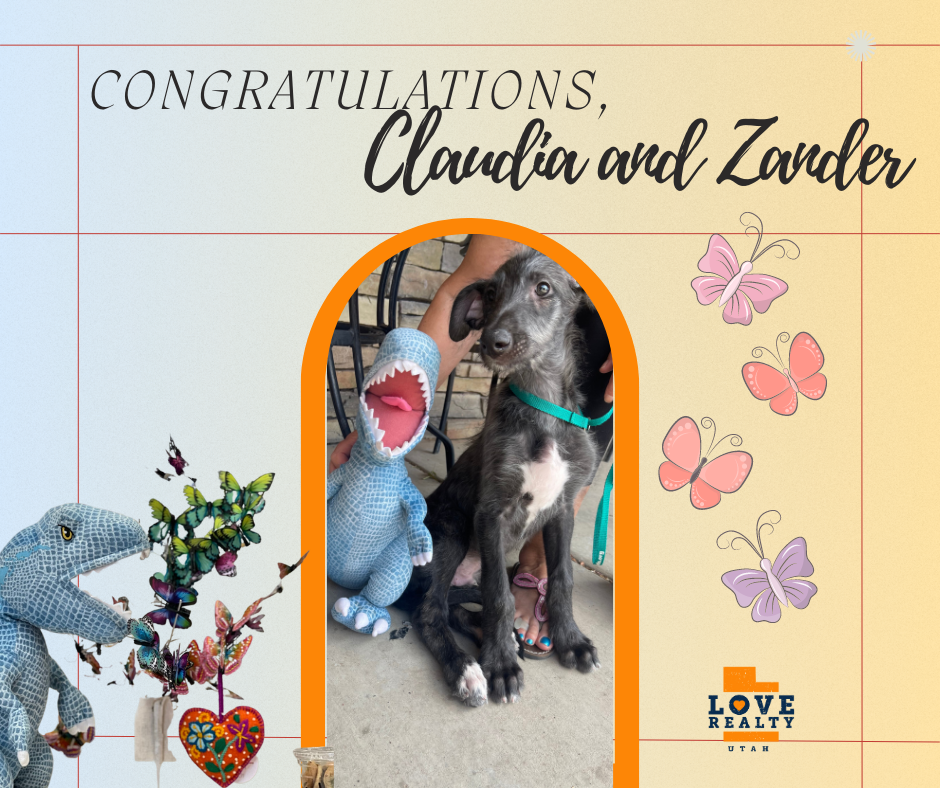 🥳 Congratulations to the brilliant Claudia Presto for clinching the title of Let's Play a Game Winner for August! 🏆 She astounded us all by guessing the correct answer first, and you won't want to miss hearing about her secret weapon – her adorable new puppy Zander! 🐾🎉 In this endearing video, Claudia shares her excitement and how Zander played a pivotal role in securing her victory.
Stay tuned and mark your calendars for September 1st, as the Love Realty Utah Facebook page prepares for yet another exhilarating round of Let's Play A Game! 📅🕵️‍♂️ Will you be the next lucky winner to claim the prize? There's only one way to find out!
A heartfelt thank you to Kanab Drug for their generosity in offering incredible gifts, gear, and delectable grub! 🎁🛍️ With their support, the game becomes even more thrilling and rewarding for all participants.
Be part of the excitement, the camaraderie, and the joy of Let's Play A Game! 🎲🤗 Share in the fun and feel the thrill of victory as we come together as a community for these exhilarating events.
Once again, a big shoutout to Claudia Presto for her impressive win, and a special appreciation to Kanab Drug for making this experience even more amazing! ✨ Stay tuned for more captivating moments, engaging games, and exciting surprises with Love Realty Utah! 🏡🎉 #LetsPlayAGame #CommunityFun #GameWinner #ExcitingTimes #KanabRealEstate #LoveRealtyUtah