Our Let's Play A Game WINNER with Love Realty Utah! Meet Jerrica!
Posted by Karen Heet on Monday, June 12, 2023 at 3:07:25 PM
By Karen Heet / June 12, 2023
Comment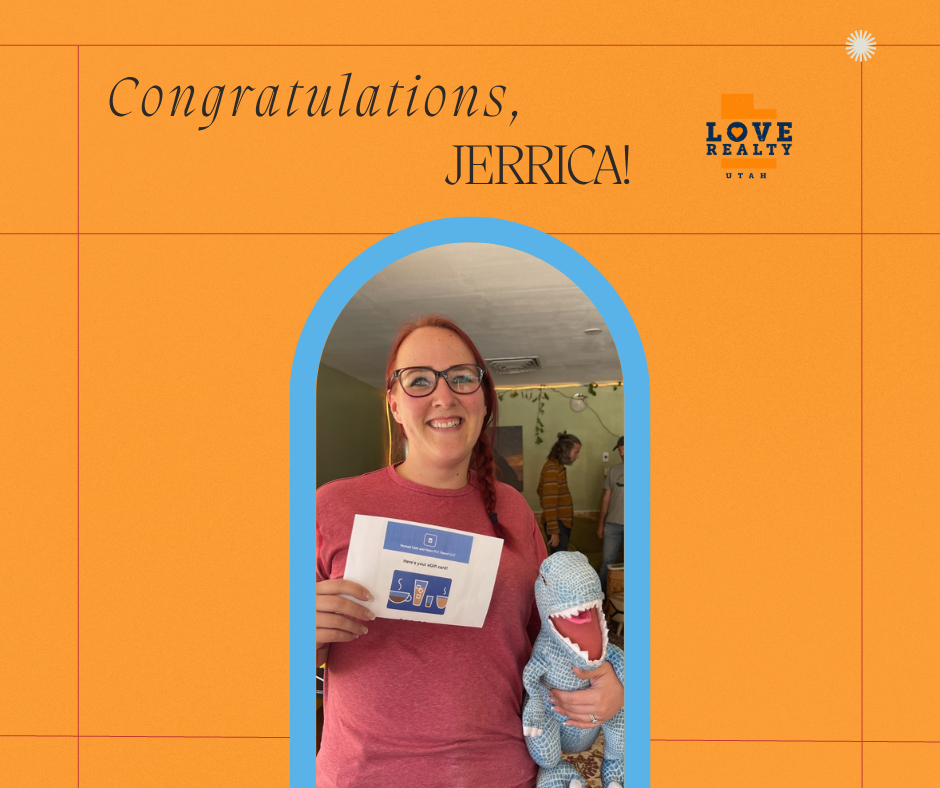 We had the pleasure of meeting up with Jerrica Gandy to celebrate her big win! She is the lucky recipient of a $50 gift certificate to Nomad Cafe & RV Resort, the ultimate destination for unforgettable vacation rentals, delicious coffee, mouthwatering food, and a vibrant community atmosphere.
Click Here to watch the cute interview with her!
Jerrica graciously shared her initial thoughts upon winning and the story behind her victory. It's always fascinating to hear how our participants triumphed in our contests. Moreover, she revealed her plans for the gift certificate, and we couldn't be more thrilled to learn that she'll be treating her mom to a special date at Nomad Cafe & RV Resort. What a fantastic way to make lasting memories!
We want to express our heartfelt gratitude to everyone who joined in the fun, including Kanab and Jerrica. Your participation and enthusiasm truly made this event a success. Don't worry, there's more excitement in store as we gear up for our next "Let's Play A Game" challenge! Keep an eye out for the Love Realty Utah blue dinosaur, who will post a thought-provoking question or an intriguing riddle on the 1st of every month. The first person to provide the correct answer on the Love Realty Utah Facebook page will claim the victory! And guess what? The prizes are alluring gift certificates for local Kanab businesses, ensuring that you get to experience the finest offerings in the area. Feel free to submit as many guesses as you'd like, but remember to limit it to one guess per post.
If you're curious about the current real estate market in Kanab, we've got you covered! Simply click here to explore all the available properties and stay informed about the exciting opportunities in the Kanab real estate scene.
Once again, thank you for your participation, and congratulations to Jerrica on her well-deserved win! Stay tuned for more thrilling contests and engaging events from Love Realty Utah.