Living the Dream: Understanding the Cost of Living in Kanab, Utah
Posted by Karen Heet on Saturday, October 7, 2023 at 12:01 PM
By Karen Heet / October 7, 2023
Comment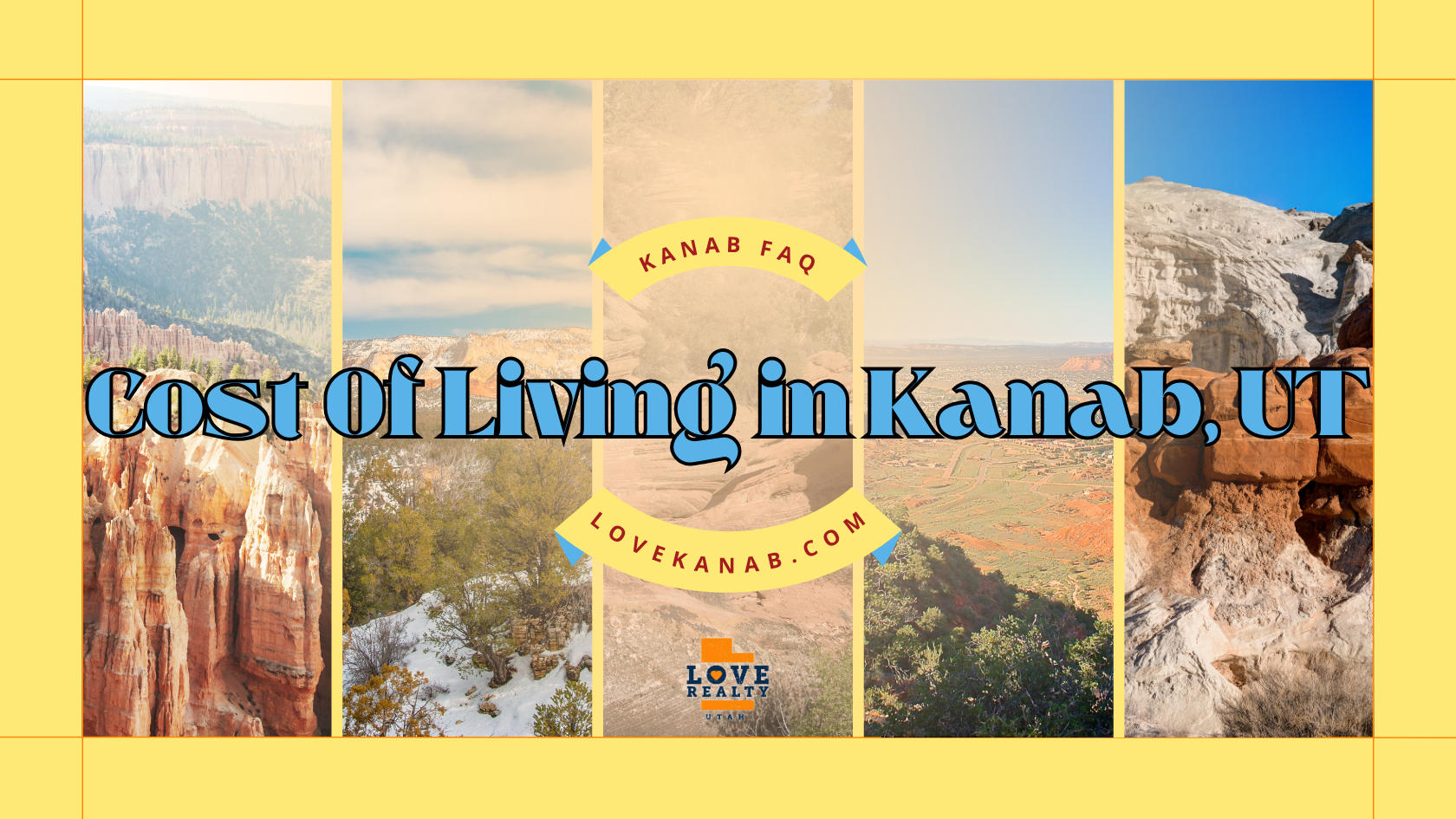 Ahoy, future Kanab residents and curious explorers! We all know that Kanab, Utah, is a red-rock masterpiece—a slice of heaven for outdoor enthusiasts and Instagrammers alike. But what about the nuts and bolts of actually living here? We're delving into the must-knows about the cost of living in Kanab. So sit back, relax, and let's get this virtual road trip started! 🚗💨
---
Housing: Where Comfort Meets Canyon Views 🏡
Let's face it; you're not just buying a home; you're buying a landscape! In Kanab, median home prices can range between $250,000 to $400,000. Location, size, and amenities play a significant role in those digits. Rentals? Well, you can expect something between $800 and $1,500 per month. Whether you're looking for a cozy apartment or a house overlooking those iconic red cliffs, Kanab offers a range of housing options for various budgets.
---
Grocery Galore: Feed Your Adventure 🍎
The grocery store is where reality sets in, and in Kanab, that reality is slightly above the national average. You'll pay around $4 for a gallon of milk and $3 for a loaf of bread. Avocado lovers—expect each piece of green gold to cost up to $1.50. In essence, daily essentials won't break the bank but plan to spend a bit more than you would in an average American town.
graph provided by 247wallst.com
---
Get Around Town: The Transport Tale 🚗
Public transport is scant, so having your own car is almost a rite of passage. Gas prices are in line with the national average, but the real wealth is in the places you'll visit. From Zion National Park to Bryce Canyon, your car isn't just a vehicle—it's your VIP pass to natural wonders!
graph provided by 247wallst.com
---
Healthcare: Keeping You Hiking Healthy 🩺
When it comes to healthcare, you're looking at costs that are on par with or slightly above the national average. Kanab has local healthcare facilities, but for specialized treatment, you may need to hit the road to larger cities like St. George. In short, you're covered for your basic healthcare needs.
graph provided by 247wallst.com
---
Dining and Entertainment: A Feast for Your Senses 🍽️🎬
If you're hankering for a meal that complements a day of hiking, expect to spend $15-$25 per person. Dining in Kanab is as much about the atmosphere as it is about the food. On the entertainment front, you're living in one of the most photogenic places on Earth, but there are also local theaters and cultural events that won't make your wallet weep.
---
Utilities: Keeping the Home Fires Burning 💡
You'll need to budget around $150-$200 a month for essential utilities like electricity, water, and garbage. Internet, the lifeline for Netflix and Zoom calls, will cost you an additional $60-$80 per month.
---
So… Is Kanab Worth It? 🤩
Kanab offers a moderate cost of living, but the true value lies in its jaw-dropping natural beauty, vibrant community, and endless opportunities for adventure. So if you're dreaming of a life framed by red-rock vistas and star-studded skies, then, my friend, Kanab, Utah, is calling your name.
Ready to make your move? Trust me; your life in Kanab is going to be #InstaFabulous! 📸🌟
---
There you have it, the 101 on living the dream in Kanab, Utah. Share, comment, and let us know if Kanab is on your bucket list of places to live. Until next time, keep adventuring and stay fabulous! ✨
Got more questions? Consider me your Kanab Expert!