Kanab Real Estate Roundup: October 2023 Insights
Posted by Karen Heet on Friday, November 3, 2023 at 1:09:38 PM
By Karen Heet / November 3, 2023
Comment
In the delightful backdrop of October's colors, we extend a hearty welcome to the October 2023 edition of the Kanab Real Estate Roundup! 🍂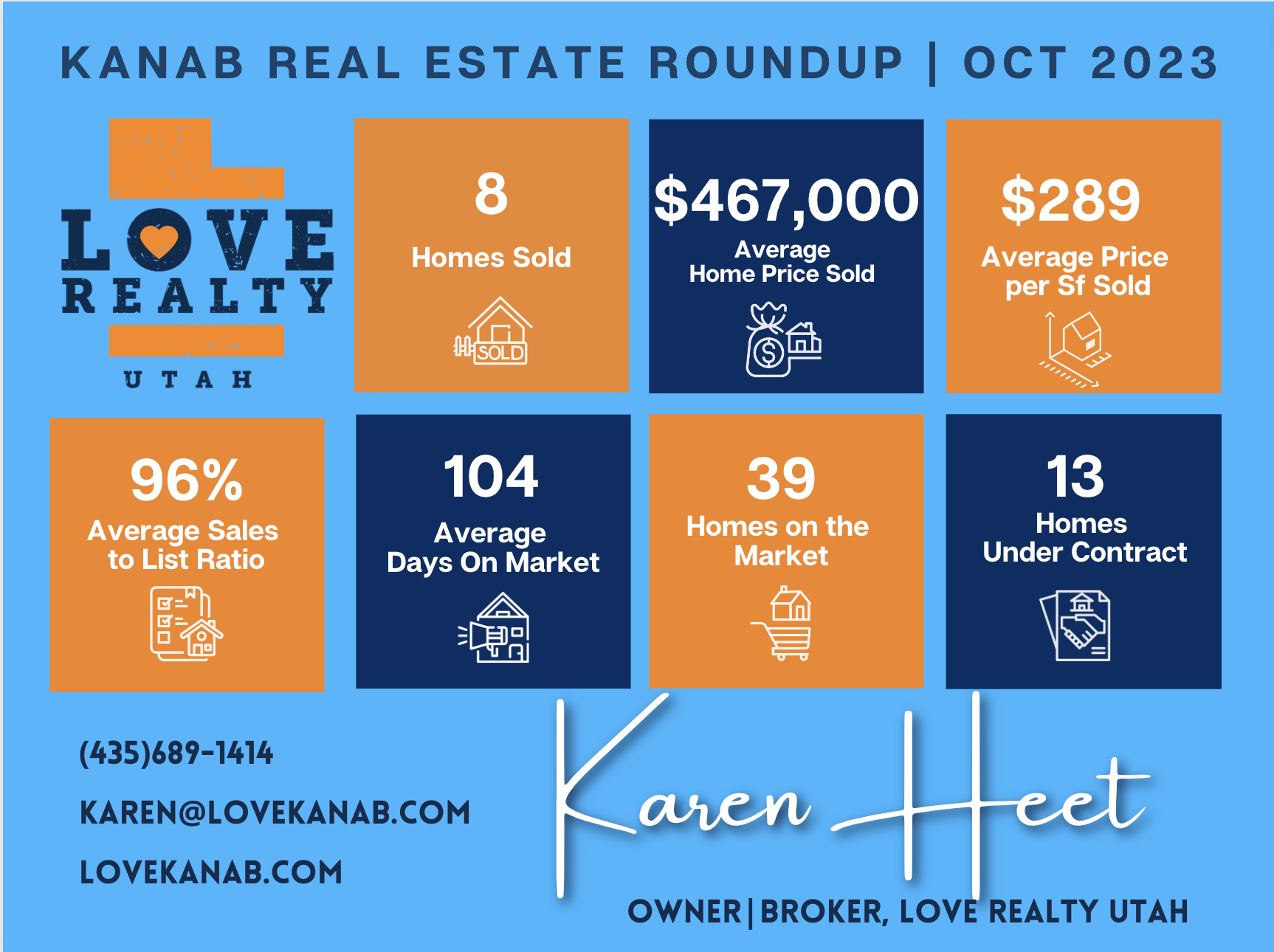 Over the past month, the real estate landscape in Kanab buzzed with activity. Eight properties found new owners, commanding an average sale price of $467,000. The price per square foot averaged at $289, and properties spent an average of 104 days on the market. As October concluded, there were 39 homes available for those eager to make a move, while 13 properties were already on their way to new beginnings.
In the sections below, we delve into detailed comparisons, spanning the real estate landscape from October 2017 to the present year, 2023. These insightful figures unveil the remarkable appreciation in property values over the years. If your real estate journey began in 2017, you'd now be enjoying substantial growth in your property's value.

Feel free to explore the in-depth comparisons provided, and should you have any questions or curiosities, don't hesitate to reach out. We take great pride in being your trusted source for real estate updates in Kanab.
Karen Heet, Love Realty Utah, your guide in the world of real estate, will be here to assist you soon. 🏡💼 #KanabRealEstate #MarketUpdate #RealEstateComparison #KanabMarketTrends #KarenHeetLoveRealtyUtah
Ready to go into Real Estate in Kanab? Sign up for free to get to know more about your home value! GIVING IT FOR FREE!