Carmella Nails the October Let's Play A Game and Wins Big with Brown Box Bakery
Posted by Karen Heet on Tuesday, October 3, 2023 at 1:57:12 PM
By Karen Heet / October 3, 2023
Comment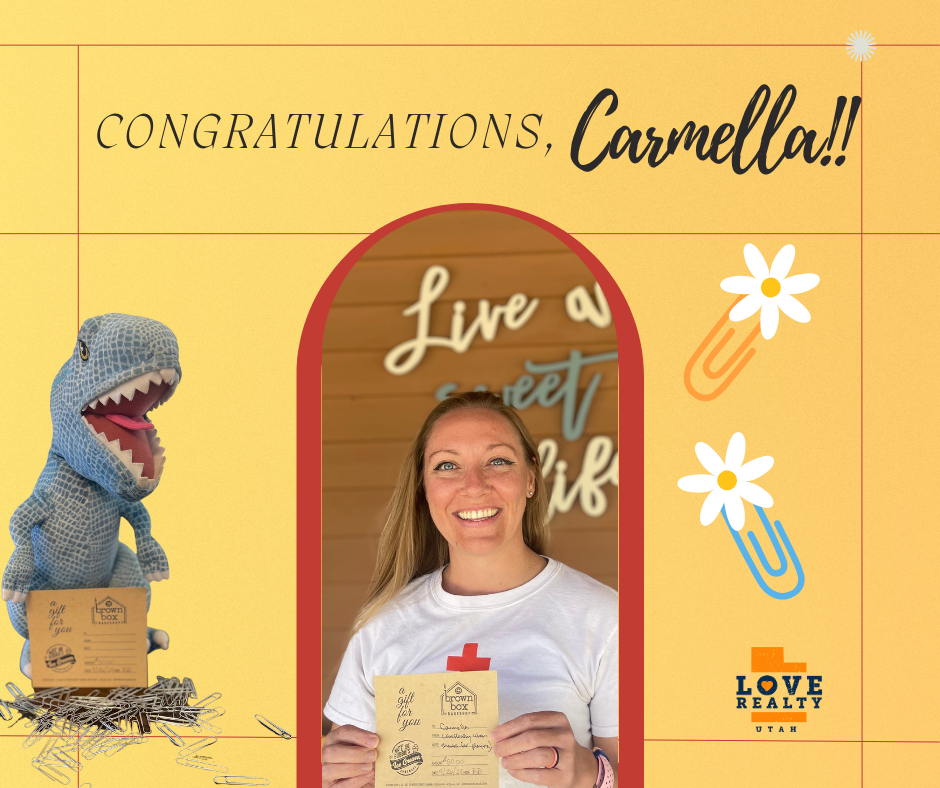 Carmella, our shining star this October, answered the Let's Play A Game quiz correctly and nabbed herself a scrumptious gift certificate to Brown Box Bakery. Congratulations, Carmella! 🎉
Why You Should Jump In On The Fun!
Each month, we give our community a chance to flex their mental muscles and win local. The rules are simple: On the first day of each month, head over to the Love Realty Utah Facebook page, participate in our quiz or puzzle, and the first person to crack it wins a gift certificate to a cherished local establishment. How amazing is that?
Local Love ❤️
Here at Love Realty Utah, our mission isn't just real estate; it's about embedding ourselves into the fabric of our community. What better way to give back than to support local businesses? That's why our monthly quizzes offer gift certificates to local spots we know you'll adore. This month, it's Brown Box Bakery!
How To Be Our Next Winner
Step 1: Set a reminder for the 1st of each month
Step 2: Keep an eye on Love Realty Utah's Facebook page
Step 3: Be the first to answer correctly
Step 4: Enjoy your prize and share the love!
---
Don't just be a spectator; become part of our growing community of winners! We're rooting for you!